Senior Housing and Assisted Living Facilities for Sale in Texas
Active Adult, Independent Living, Assisted Living and Memory Care Facilities for Sale in Texas including Dallas, Fort Worth, San Antonio, Houston, and Austin
Haven Senior Investments is proud to present a 33,981 sq.ft. medical hospital building that was constructed in 2009. It was operated as a hospital under several different names until around 2019 when it was re-marketed as a medical office building. The first floor was reconfigured from a food service/patient service area to an office for a physician group. Current tenant's lease will terminate soon and food service, patient waiting room and emergency room area could easily be restored. The second and third floors comprise 23,824 sq.ft. and remain outfitted as hospital rooms (single and double occupancy) many rooms with furniture and fixtures remaining. Each room has a restroom and lavatory area, as well as a closet. There are valves in the walls of each room for oxygen plus two other features. Most all patient rooms are on the window walls of the building with support room facilities in the inner core of the floor. There are multiple nurse stations on each floor and a mail station on each with a securable file cabinetry, monitoring screens for each room and telephone lines. Each of the two floors have office rooms for support staff, x-ray and other ancillary functions central to the support of a hospital environment. There is one public elevator and one freight elevator that service the three-story building. The building has an external stairway for fire protection as well as an internal sprinkler system and hoses on each floor. There are lockable doors that function to secure one-half of each floor separate from the other half. The condition of the flooring, walls, paint, ceilings, etc. would be considered exceptional considering the time is has sat without occupancy. The leasing market in this area has been such that the cost of converting the hospital rooms to office space was greater than could be justified by the office rental rate. This has contributed to the opportunity that is now at hand for the right operator. Modifications to ready the building for a new rehab or small hospital use would be far easier than any conversion of a building used previously for other purposes.
An associate firm is pleased to the opportunity to acquire the fee simple interest (land & building ownership) Assisted Living and Independent Living community located in Bowie, TX. This is an opportunity for investors to acquire a 2 building/facility portfolio with a total of 48 units that has an incredible upside as the one building is only 85% occupied. The building has historically operated at 95% + occupancy but due to the Covid 19 pandemic the building dropped to historical lows in occupancy in 2020 and 2021. With Covid-19 cases dwindling the building is starting to see an uptick in demand and move-ins. Forecasts from the senior housing capital markets signal strong confidence in achieving pre-COVID occupancy levels between the second half of 2022 and the end of 2023. The investment is comprised of two separate buildings. The management team has been in place since 2013 and they were born and raised in Bowie, TX. This is a hometown, family-oriented, environment that the residents and their family members love! Facility #1 is a 28-unit, Assisted Living Facility. The 28 units includes: 2 – two bedrooms, 15 – one-bedroom units, and 11 studio units. The facility is licensed for 36 beds so the opportunity presents even greater upside as the building is only 68% occupied based on the total licensed bed count. The facility includes hardwood floors, spacious hallways, multiple living rooms, a therapy/exercise room, a beauty shop, an activity room, a library, and a charming sitting porch. The facility is tucked away in a middle class, predominately residential area of Bowie close to shopping, medical offices & hospitals. Room and Board rental rates are $2,775 to $4,675/month, with level of care services ranging between an additional $500-$1,900. The building is currently 89% occupied based on the unit count. Facility #2 is a 20-Unit Independent Living facility. This campus is caddy-corner to Facility #1 making it convenient for management, staff and, visiting families. All 20 units are private studios. The studios have modern safety features in all bathrooms with individually controlled heating and air conditioning and large walk-in closets. Facility #2 is a carpeted facility, with a dining room, activities room, spacious living room with a fireplace, and a beauty shop. Room & board rental ranges from $1,250 to $2,800/month. Concierge services are available to residents at an additional cost of $500-$1,600/monthly. The building is currently 65% occupied based on unit count.
An associate firm is pleased to introduce a 32-bed assisted living, memory care, respite care, and hospice facility located in Northeast San Antonio. The 100% private pay facility contains two 16 bed buildings totaling 12,268 SF on 1.08 Acres, both licensed as small Type B Facilities. This offering provides an excellent opportunity for a current operator wishing to expand their business, or for an investor who could bring in an experienced management company to continue providing quality care to an established resident base. The facility is located in Northeast San Antonio; an area with a high demand for senior care and a limited supply of facilities. Both buildings were completed in 2021 and are in excellent condition with energy efficient spray foam insulation, energy star appliances, double pane windows, and VRF AC Systems. The experienced staff would intend to stay on with a new owner. The property is an essential community facility. It provides help to residents with their activities of daily living, such as eating, bathing, and using the bathroom, taking medicine, and getting to appointments as needed. Residents live in their own bedroom within the facility and have all their meals together. Social, recreational activities and nursing services are provided. The community intends for the facility to meet the needs and desires of the San Antonio areas residents. This is an assisted living facility designed, operated, staffed, and licensed to provide daily living and health care assistance to its elderly residents. It provides exceptional care at an affordable price, implementing industry "best practices" to enhance the quality of life for residents. It focuses on developing and providing assisted living and memory care services at the two 16-unit facilities. At a minimum, and in compliance with Texas Department of Health licensing for Assisted Living Facilities, services will include: 1. Twenty-four (24) hours a day access to medical personnel. A registered nurse and/or other medically trained staff are on site 24 hours a day in case of emergency, to provide medication management, and to supervise daily living activities. Nursing staff "makes rounds" and are aware of resident's general whereabouts. The number of personnel is proportional to the occupancy level of the facility. Staff includes a Facility Manager, certified nurse assistants, personal care attendants, cooks, and maintenance personnel. 2. Assistance (as needed) with the residents' activities of daily living, such as bathing, dressing, taking medications, and eating. 3. The facility also incorporate a health and exercise program. 4. Three meals a day in a central dining area. 5. Transportation to local medical facilities and businesses can be arranged by the staff with proper notification. 6. Full compliance with all Texas licensure and federal certification requirements, as well as all other applicable local, state, and federal laws. 7. The facility include activities and other components necessary to enrich residents' quality of life.
"An associate firm is pleased to introduce a new assisted living and memory care development located in a growing market of Clear Lake and part of the Houston MSA.​ The site was originally planned for six buildings (five residential cottages and one community center), an assisted living and memory care campus providing a total of 70 units/90 beds.​ The current offering includes the completion of three buildings (two residential buildings and one community center) with a total of 28 units and 36 beds.​ The three buildings have a combined 26,979 square feet.​ The site is situated on approximately 5.43 acres and has improvements made to the grounds of concrete parking lots, driveways and detention pond.​ A new owner has the ability to continue with the cottage model or do one large two story facility of independent, assisted living or memory care.​ The facility is located near the Clear Lake Subdivision with home prices ranging in the $580,000 to $950,000.​ The average household income within a one mile radius is over $190,000.​ The population within a five mile radius is over 190,000 residents.​ The 75 and older age cohort is over 9,500 residents (with a median income over $44,000) and projected to grow by 29 percent by 2026.​ This opportunity offers a buyer the ability to purchase a new assisted living and memory care development without the typical time frame of new development projects giving a quicker return on their investment.​ They can also either expand the campus as originally intended or with a larger building providing the opportunity for higher returns.​ The owner will also consider Lease-to-Purchase from qualified buyers.​"
An associate firm is pleased to introduce a premier Memory Care Center that is in a beautiful building! Excellent location in Cedar Park with great access of of Parmer Ln.​ The property has 28,726 Sq. Ft.
An associate firm is pleased to introduce an Assisted Living Facility in a Hill Country location. The Facility has 55 Units and is located on 5 Acres. A management company is in place for operations. The asking price includes business, real estate, and FFE. There is an absentee owner.
An associate firm is pleased to introduce a 30,670 SF Independent & Assisted Living Community located in Commerce, Texas.​ Conveniently located just 66 miles northeast of Dallas, the facility has been successfully operating for 33 years.​The offering provides a unique opportunity to acquire both business and real estate with significant pre-existing positive operating cash flow, as well as a value-add opportunity through census growth and the expansion of its independent living footprint on the premises.​ Significant capex investments have been made to the property recently, including a brand-new roof in 2021 as well as interior cosmetic improvements. Recent addition/expansion to facility footprint is two brand new independent living duplexes (4 units in total) that have been added to the site as of January 2022.
An associate firm is pleased to introduce a 63,535 SF Assisted Living Facility with 148 beds offered at $4,000,00 in Pasadena, TX. The facility has a new roof. The 2-story facility was built in 1980 and renovated in 1998.
An associate firm is pleased to introduce this excellent opportunity to purchase an existing Assisted Living Facility. This property consists of two approximately 6,630 sq. ft. bldgs (total 13,265 sq.ft.) sitting on 1.9 Acres in Missouri City, TX. The two buildings are currently licensed by the state of Texas as Small Type B facilities. The facility is licensed for 40 Beds. It has 20 rooms for patients along with 3 flex bedrooms for overnight staff. All furniture, fixtures, and equipment currently on site are included in the sale. The building was designed in such a way that each holds two separate licenses with a firewall and kitchen separating the "A" and "B" sides. The campus is immaculate with thousands spent on the landscaping package to make them feel inviting for families. Each building has a commercial-grade kitchen. The current owner can move existing patients to another location upon closing if the new owner has another use or has their own patient load. The current average monthly rate per bed per month is $4,000. The location is away from the street and the gated nature of the facility allows for safety for patients and their families.
An associate firm is pleased to introduce a 10,190 SF Health Care Building with 241 beds offered at $3,820,000 at a 5.50% Cap Rate in Tomball, TX. There is an Absolute NNN Lease, fee simple ownership, and zero landlord responsibilities. The tenant has over 11.5 years of firm term remaining with 3 (5-year) option periods left to extend. The lease features 2% annual rental increases throughout the initial term and option periods, growing NOI, and hedging against inflation. The lease is personally guaranteed – tenant and guarantors are to report sales upon request. There is a well-known and established tenant.
An associate firm is pleased to introduce Assisted Living & Memory Care Center for sale. This facility is located about an hour drive from Dallas. The seller purchased this property for it's future investment potential and has done a substantial amount of improvements. It has been converted from a nursing home to serve as an Assisted Living & Memory Care facility. The owners are working towards licensure. For now only the real estate is for sale, until license has been obtained. There are 63 rooms – 35 rooms for AL, 28 rooms for ALZ/MC. Rooms are not furnished. The roof was replaced June 2022. This is an investment opportunity with a high projected ROI.
An associate firm is pleased to introduce an Independent Living Community located 60 miles North-West of Austin, TX. Across the property's 3.5 acres, there are 13 resident cottages. Among these 13 cottages are 5 two-bedroom cottages, 5 large one-bedroom cottages, 2 small one-bedroom cottages, and 1 extra-large one-bedroom cottage. All cottages are full apartments with separate bedrooms, large baths, full kitchens with appliances, laundry facilities and are ADA accessible. Every cottage has a large porch with desirable views of the Texas Hill Country. The clubhouse has a semi-commercial kitchen, dining space for all residents, an activity room, laundry facility, and an efficiency apartment used for on-site staff to live. The barn has climate-controlled storage space that houses extra freezers, dry food and supplies, seasonal decorations, and storage. Two other sections of the barn are enclosed for outdoor storage of equipment and maintenance supplies. The well house has well water pressure tank storage, water softener system, and lawn irrigation controls. The property's lot size is 3.5 acres, and there are approximately 1.5 acres of open field land that offers room for a new owner to expand the number of cottages on the property. The business could offer 3 meals per day (they currently provide 2), and offer more activities, like outings to social clubs, movies or swimming pools. A new owner could also provide these activities in-house. Building a pool, an interactive garden, or tending to farm animals, like chickens or sheep in the bar, are all engaging and enjoyable activities that will allow the business to stand out further from its competition. The costs of these expansion projects could be amortized over higher monthly rental rates paid by residents or by expanding the number of residents the business can care for. The company has one competitor in the area, a senior living facility that is owned, operated, and located on the same property as an assisted living center. The owners do not view their competitors as a significant threat, as there is more than enough demand for senior living facilities in the beautiful central Texas countryside to support more than one facility. After successfully operating and growing the company for more than a decade, the owners are looking to spend a few years away from their careers and focus on their real estate investments. The facility has been in business for 12 years.
An associate firm is pleased to introduce an excellent opportunity to own a fully licensed, fully operational, assisted living facility. This recently remodeled facility is licensed for 16 residents. In addition, there are 5 independent living cottages that are currently rented (at time of listing) and hookups in place to add 7 more cottages. All located on 10.46 beautiful acres with plenty of room for expansion. The property boasts a stocked pond with paved walking trails. The home has a recently installed Generac generator and has 8 private rooms, 4 semi-private rooms (double occupancy), a large common areas both inside and out, a salon, dining room, two large shower rooms, on-site laundry facility, tv lounge, offices and much more. There is easy access to FM 3083, FM 1485, HWY 105 and minutes from I-45.
An associate firm is pleased to introduce a 9,855 SF Assisted Living Facility with 16 beds in Houston, TX. This is a prime property that was recently built and sparsely used. There are elevators in the building and all restrooms are ADA compliant. There is adequate staff and guest parking along with an outdoor relation and smoking area. The facility has a commercial infacility commercial kitchen. There is lots of natural light in the rooms plus room for expansion.
"Haven Senior Investments is proud to present a family owned and operated business in a highly sought after suburb in a major Texas city. This ALF residential home with an established business with value-add potential and room to grow is priced at $800,000. It is a cozy 11-bed Type B licensed facility that offers a warm family-type setting for residents, yet large enough to provide some economies of scale in which to operate a successful business. Smaller, more flexible spaces are highly sought after for senior housing in this post-Covid era. A needs analysis report shows continued strong demographic growth and a solid need for more senior housing units in the area. This facility sits on a large lot with ample room to expand."
Haven Senior Investments is proud to present two Assisted Living Care Homes, each with 10 beds for a total of 20 beds. Both were recently acquired by the current owner. They have both been restructured and upgraded with numerous capital improvements and staffing adjustments. Additionally, there is now a strong Manager/Administrator in place and is overseeing daily operations. The current owner has designed the business to be self-operating with very little operational input needed from the owner. He currently spends just a few hours each week overseeing the business. There is great opportunity here for a new owner to step in, take advantage of the restructuring and continue to make improvements to operations. At a current occupancy of 65% there is a great deal of upside potential to increase revenue. Some of the capital improvements to Property #1 include: new kitchen, bathrooms and flooring throughout as well as new furniture and fixtures. Note: Due to the relatively short period of current ownership, there is not a lot of historical financial information. Property #2 was acquired in February 2022 and Property #1 in July 2021. Contact us for further financial information. These are turn-key operations – great staff, great manager, and owner works approximately 2 hours per week on the business. The annualized 2022 NOI is $173,309 and is offered at 13% Cap Rate. This is an opportunity for a new owner to significantly improve revenue and value. There is a strong need for AL beds in the local market.
Contact us today regarding off-market Senior Housing Properties including Assisted Living, Memory Care, and Independent Living throughout Texas.
Are you looking to invest in Texas Assisted Living and Senior Housing? Click here
Do you need a loan or capital for a senior housing or assisted living facility and business acquisition in Texas? Click here
Are you looking for an assisted living or senior housing development consultant in Texas? Click here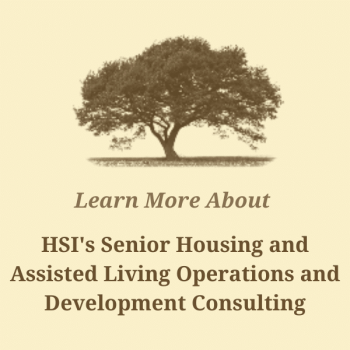 Schedule some time with our senior housing and assisted living broker/advisor in Texas by filling out the form below.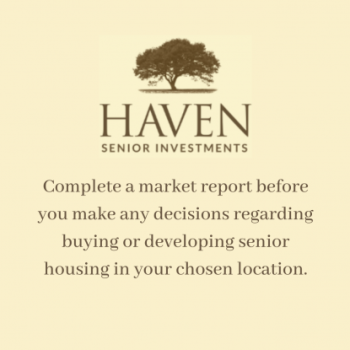 Assisted Living and Senior Housing Facilities For Sale
When you need assistance, please fill in this form and within 24 hours a representative will be in touch with you. Your information is held in strict confidence and is never sold to a third party. We look forward to serving you.