Introduction:
In early 2022, the United States Department of Housing and Urban Development (HUD) implemented a subtle change to its Area Median Income (AMI) calculation. While it went unnoticed at the time, its effects are now becoming apparent after the release of the 2023 limit. This change has significant implications for owners, developers, operators, residents, and investors in low-income senior housing.
A Brief Overview of the Low-Income Housing Tax Credit (LIHTC) Program:
Established in 1986 and made permanent in 1993, the Low-Income Housing Tax Credit program is a federal initiative aimed at encouraging private developers to create or renovate affordable housing for residents. The program provides tax incentives for investors contributing equity capital to LIHTC properties, resulting in below-market rents for those in need.
How the LIHTC Program Works
The LIHTC program allocates tax credits to state housing agencies based on population size. These agencies then award the credits to developers or operators through a competitive application process. Developers can sell these credits to secure equity for their projects, which they combine with taxable or tax-exempt debt.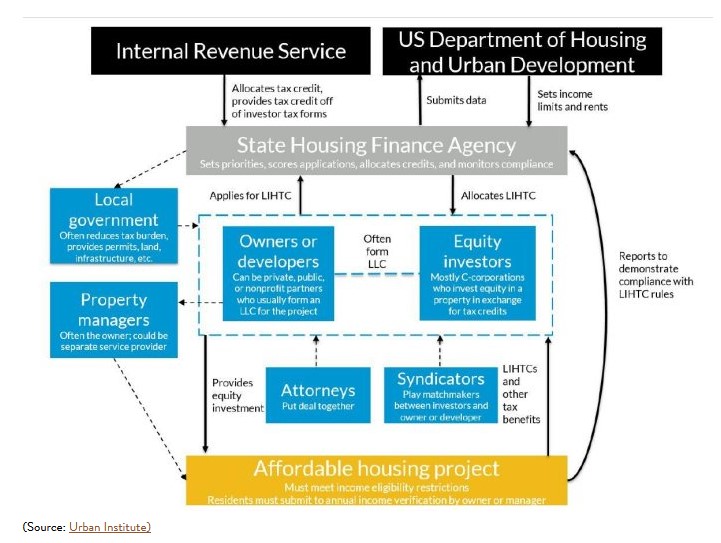 Eligibility for Low-Income Housing Tax Credits
Project eligibility is determined by the relationship between a resident's household income and the area median income (AMI) of the project's location. To qualify for tax credits, a certain number of units must be designated as "affordable," and the average income of the households occupying those units must not exceed 60 percent of the AMI for that area.
Post-Completion Compliance
After completion, projects must comply with LIHTC eligibility requirements for at least 15 years to avoid "recapture" of the tax credits. This involves ensuring that income-eligible households occupy the units and that rents align with AMI requirements.
Income Limit Calculation Changes
To maintain affordability for vulnerable residents, HUD modified its AMI calculation method in 2022. The change involved using a dataset that does not fully reflect inflation, resulting in capped rent increases for low-income housing operators. As a consequence, the number of Metropolitan Statistical Areas (MSAs) subject to median income caps increased significantly.
Conclusion
HUD's 2022 AMI calculation change has profound implications for the future of low-income senior housing, adding complexity to the development and financing of LIHTC projects. Navigating this landscape may require assistance from experienced advisors in LIHTC project development and financing. Stay informed to make informed decisions in this evolving environment. Reach out to Haven Senior Investments and HavenCo Capital.