Of the $1.2 billion of closed transactions in the first quarter of 2022, private buyers represented $877 million, or 76%, of the closed volume, according to data released at a recent webinar hosted by NIC MAP.
The volume of transactions closed by private buyers — defined as any company that is not publicly traded, such as a private real estate investment trust or single owner or partnership — has risen significantly since last year, the data show. Private buyers represented 43% of closed volume in all of 2021; public buyers (publicly traded companies), 35%.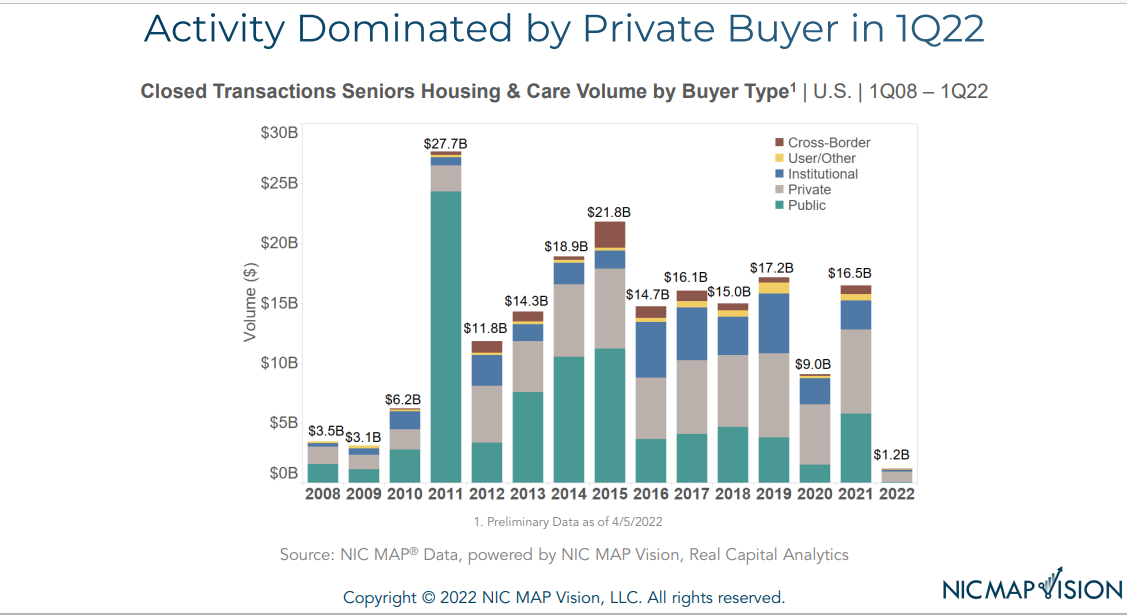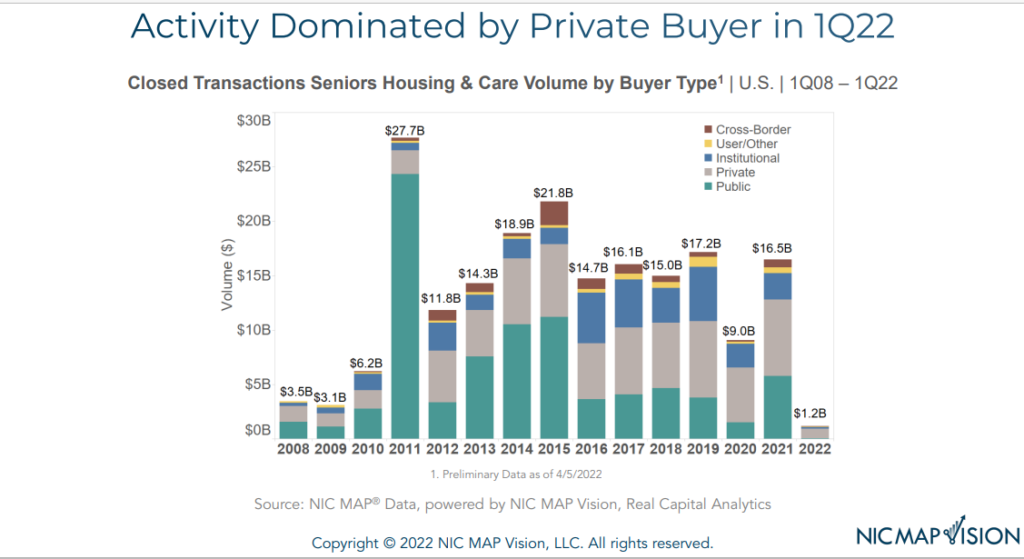 Private buyers, especially private partnerships and family regional owners/operators, have been a steady source of capital for many years, according to NIC MAP. Data show that private buyers have represented 35% or more of buyer activity in senior housing and care every year since 2016.
NIC MAP noted that the figures for the first quarter of 2022 are preliminary; data points could be updated with other deals being captured as closings are announced.
Positive news for senior living communities is that occupancy in the first quarter increased for the third quarter in a row, according to NIC MAP data related to the 31 primary markets that NIC MAP follows.
Learn more about investing in senior housing by visiting our Investors page.