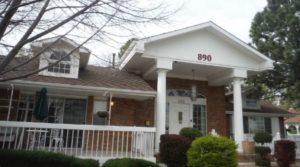 Haven Senior Investments (HSI) is pleased to announce the successful sale of Golden Orchard Assisted Living, a 40-bed assisted living business located in Littleton, Colorado. HSI executed the transaction on behalf of a private owner. The purchase price was $4.2M. Golden Orchard Assisted Living is a well-maintained business located in South and West Denver that specializes in Alzheimer's and dementia care. The business has been operating for 25+ years. HSI's process garnered market interest including that of an owner-operator ready to grow its presence in the Colorado region.
The transaction was arranged by John Hauber.
Assisted Living and Senior Housing Facilities For Sale
When you need assistance, please fill in this form and within 24 hours a representative will be in touch with you. Your information is held in strict confidence and is never sold to a third party. We look forward to serving you.