Value of a Senior Housing or Assisted Living Facility
How to assess the value of a senior housing and assisted living business in 2023.
Income Capitalization Approach
Sales Comparative Approach
Additionally, there are different reasons for assessing value, such as: preparing for a purchase or sale, bank and loan underwriting purposes, estate planning, etc. Each purpose may prefer a different valuation method or may cause the valuation to be viewed through a different lens. We will look at the primary methods used to value a senior housing facility when assessing market value.
Let's start by defining market value as the price a typically motivated buyer is willing to pay for a business and its assets (often including real estate) given a reasonable exposure time in the market.
Income Capitalization Approach
This is the most common valuation method used to assess the market value of existing stabilized senior living facilities. This method evaluates Revenues, Expenses, and Net Operating Income (NOI). It looks at the total revenue generated by the business and the operational expenses. In simpler terms, the NOI of a facility is the cash flow of the business, which can be defined as either the actual historical earnings before interest, taxes, depreciation, and amortization (EBITDA), but after a management fee and appropriate replacement reserves or a capital expenditure program. Since most of these transactions include sales with both real estate and business operations, the NOI figure is also calculated without including a lease payment on the real property (also called EBITDAR).
If the historical income has been consistent and steady within the normal industry and regional operating and net income ratios, a capitalization rate (cap rate) would then be applied to the historical net operating income to derive a value estimate of what the property and business combined would sell for in the current market. Cap rates are determined by the market. They vary by location, asset type, size, age, and more. The formula which uses cap rate to calculate value is:
Market Value = NOI / cap rate.
For example, a senior housing facility that showed a steady historical NOI of $500,000 and was in an industry subsector that used a market cap rate of 10 would be calculated to have a market value of $5,000,000.
$5,000,000 = 500,000 / 10%
Call us. Our team would be happy to walk you through the valuation method and help you analyze a profit and loss statement.
Sales Comparative Approach
A comparative market analysis derives an indication of the likely selling price by comparison of the subject to similar ownership interests and properties that have been recently sold. In the senior housing sector, that is most often calculated by looking at comparable recent sales and dividing the price by the total licensed beds or units to derive a price per unit. This comparative price per unit may then be applied to the subject. This limited method does not take into account the variation in the profitability of the subjects that we are able to analyze with the Income Approach.
In addition to these traditional market valuation methods, there are other factors, which also must be considered when evaluating a senior housing acquisition.
The occupancy rate of a facility is an important value driver. Banks and other lenders will look for steady, predictable cash flow to service the debt. Properties with historically low occupancies typically have little to no cash flow and may not be able to service the debt. A low occupancy facility will require significantly more equity in a financed purchase and will put negative pressure on its market value.
Buyers should pay attention to the derivation of revenues by payer class. Some buyers prefer private pay and others prefer state reimbursement programs. Some view businesses that are highly dependent on Medicaid as vulnerable to declining reimbursement rates while others feel a monthly government check is more reliable than a private one. Both business models can be highly successful or may struggle if mismanaged. It is important to understand the revenue sources of any business you are evaluating.
When evaluating a senior housing purchase it is as important to evaluate the local market place as it is to evaluate the financials of the business. Assisted living is a needs-based industry. People move into assisted living because they are no longer able to live safely at home. Understanding the ratio of available beds in a local area to the demographic of likely residents is an important factor to consider. Today's data-driven technology allows Haven Senior Investments to specifically mine and analyze this data. It's important to understand not only the total number of licensed beds in any particular market but also to understand what is in the development pipeline that will be entering and competing in the surrounding market. Haven Senior Investments utilizes both data and metrics when analyzing investment opportunities. Let us help you assess the local market of each opportunity to be considered. Call us for a site-specific market report if you are evaluating a senior housing investment anywhere in the 50 states.
To increase the value of your senior housing and assisted living facilities visit us at: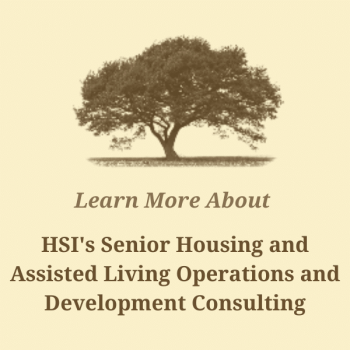 Whether you are a seasoned investor or new to the market, it's always important to be supported by a strong team. The Haven Senior Investments' team brings a unique combination of finance, real estate, business, development, operations, and healthcare experience to serve our varied senior housing clients. We operate on a team approach, which allows our clients to benefit from the experience and expertise of the whole Haven team.
When you are considering an investment in, dealing with your debt, needing help with operations, or selling your seniors housing we would be honored to serve you and we look forward to hearing from you.
When you need assistance, please fill in this form and within 24 hours a representative will be in touch with you. Your information is held in strict confidence and is never sold to a third party. We look forward to serving you.