Senior Housing and Assisted Living Market Insights
MARKET ANALYTICS
We can rapidly analyze any market, site, portfolio, or community on hundreds of KPIs especially formulated for the senior housing market.
CUSTOM BENCHMARKING
We can benchmark any market, site, community, or portfolio against any other market, site, community, or portfolio in the US. Compare against competition or internal benchmarks.
MARKET EXPLORATION
We can explore markets using powerful tools and custom data sets. Wealth, age, and acuity patterns, referral sources, labor costs & conditions, and much more.
RESIDENT INSIGHTS
We can analyze resident patterns to identify potential underutilized areas of opportunity. Assess prospect ability to pay and other key metrics.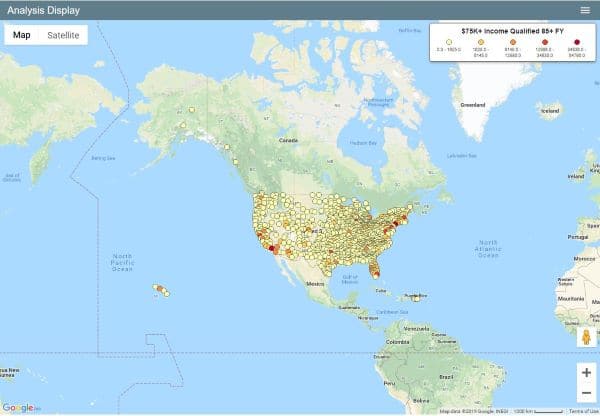 Are you also looking for the ability to uncover referral sources for future residents? Click Here