Senior Housing and Assisted Living Facilities for Sale in Wisconsin
Independent Living, Assisted Living and Memory Care Facilities for Sale in Wisconsin including Milwaukee, Madison, and Green Bay
As associate firm is pleased to introduce a 38,979 SF Health Care Building with 72 beds near Weston, WI. This CBRF was designed to provide care for seniors suffering with Alzheimer's disease or dementia. There is also brand new, commercial grade equipment. Property Features: Assumed adequate for use with expansion, a 800 amp 3 phase power system, 2 gas water heaters, heat and smoke detectors, a fire alarm system, and a full kitchen with a walk-in cooler/freezer. The facility can also be leased. There is also 3.55 acres of excess land.
An associate firm is pleased to introduce 32 Unit Residential Lodging Facility! The facility was constructed in 2001. This state of the art Community Based Residential Facility is hitting the market for the first time! The facility has over 17,000 sq ft and 28 active residential rooms with the ability to expand to 32 rooms. For 20 years this facility was home to many happy residents & remained at 90% occupancy or better throughout. The facility has been inspected yearly and kept up to date with current housing and fire codes. There is fire protection, water treatment & zoned heating/cooling for each room and bathroom & shower. The facility is ADA Compliant. There is a kitchen. conferencing areas, a large lobby, and reception areas. The facility includes a 2-car detached garage for property maintenance Items, gardening areas, great parking, all on a well landscaped 2.62 acre lot. The property is located in a beautiful setting.
An assoicate firm is pleased to introduce an Assisted Living Facility with 20,404 SF. The facility includes 22 individual rooms with private bathrooms, a one-bedroom manager's unit with living room, bedroom and private bathroom, a two-bedroom apartment with a living room; an office, and a kitchenette. The building also includes a partial, part finished basement area containing about 2,891 SF, a work shop and five-car attached garage, and a 360 SF attached greenhouse.
Contact us today regarding off-market Senior Housing Properties including Assisted Living, Memory Care, and Independent Living throughout Wisconsin
Are you looking to invest in Wisconsin Assisted Living and Seniors Housing? Click here
Are you looking for an assisted living or seniors housing development consultant in Wisconsin? Click here
Do you need a loan or capital for a senior housing or assisted living facility and business acquisition in Wisconsin? Click here
Seniors Housing Broker Program for Assisted Living Brokers in Wisconsin: Click Here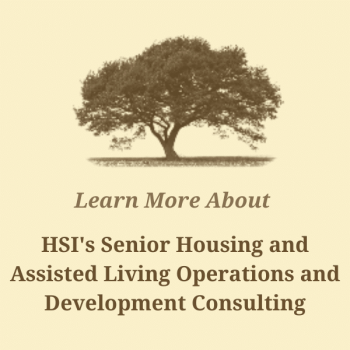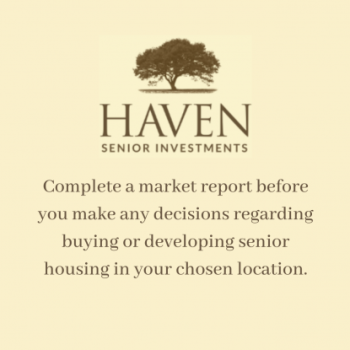 Assisted Living and Senior Housing Facilities For Sale
When you need assistance, please fill in this form and within 24 hours a representative will be in touch with you. Your information is held in strict confidence and is never sold to a third party. We look forward to serving you.