Senior Housing and Assisted Living Facilities for Sale in Utah
Active Adult, Independent Living, Assisted Living, and Memory Care Facilities for Sale in Utah including Salt Lake City, West Valley City, and Provo
An associate firm is pleased to introduce an Assisted Living that is a 24 licensed bed, phase I, Assisted Living Facility in near Centerville. The facility consists of 2 buildings. One building has an additional manager's quarter or office/storage with two separate rooms (non-licensed) apart from residents' living areas. Buildings have versatile layouts and buyers can get creative with potential different uses.
PROPERTY OVERVIEW:
Roof replaced, 2019; New gazebo, 2021; New fencing, 2021; Fitness room, 2021; West House – replaced 2, 3ton AC units, July 2020; West House – full duct cleaning, August 2020; West House – common bath remodel, May 2021; West House – new LVP waterproof flooring in common areas/hallways, May 2021; East House – washer & dryer replaced, March 2021; East/West House – dishwashers replaced, February 2021.
Total Square Feet: 7,681 SF
Land Area: 0.715 Acres
Units/Beds: 22/24
Price Per Unit: $109,000
Price Per Bed: $100,000
Building 1 Year Built: 1995 | Building 2 Year Built: 2018
• Both buildings have received significant capital expenditures since February 2020.
• Each building has 11 units. Two units can accommodate double occupancy.
• Garage has been refurbished into a bedroom for night shift personnel.
An associate firm is pleased to introduce a 23,187 SF Health Care Building offered at $6,000,000 in West Jordan, UT. This property was built as, and is currently being used as, an Assisted Living Home. There are two separate buildings, one built in 1998 and the other in 2007 and both updated in 2015. The facility is well-maintained with newer flooring and paint, updated kitchen, and baths. There are 50 rooms total, each with their own bathroom plus 4 main living and TV rooms, 4 dining areas, one large central kitchen, and 2 smaller kitchens. Also there is a covered entry/drop off area, 26 parking stalls, two storage garages, and good outdoor space.
An associate firm is pleased to introduce a property that was built and is currently being used as an Assisted Living Home. The facility was built in 2018 and is very well maintained. There are 20 suites, each with its own 3/4 bathroom with roll-in shower. There is also a generous main living room with a fireplace, a large open kitchen and dining area, a public restroom, and a salon. There is an upper-level mezzanine for storage. Outdoors is a dedicated drop-off area, 35 parking stalls, a secured outdoor patio, and yard space. The facility is on 1 acre with the additional 3.5 acres of R-3-M zoned vacant property for future development.
An associate firm is pleased to introduce a 16-bed Assisted Living Facility located in Sandy, Utah. The facility was constructed in 2007,consists of 7,536 square feet, and sits on 0.58-acres. The facility recently shut its doors to assisted living and is now vacant. The opportunity is priced at $1,600,000, $100,000 per unit, or $212,00 per foot.
Are you looking to invest in Utah Assisted Living or Housing for Senior family members? Click here
Are you looking for an assisted living or senior housing development consultant in Utah? Click here
Do you need a loan or capital for a senior housing or assisted living facility and business acquisition in Utah? Click here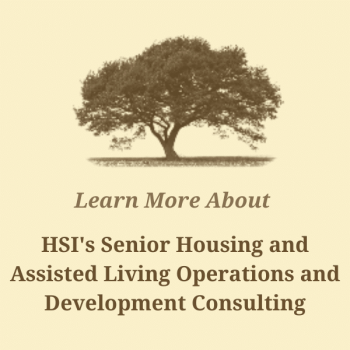 Schedule some time with our Utah Senior Housing and Assisted Living Advisor and Broker by filling out the form below.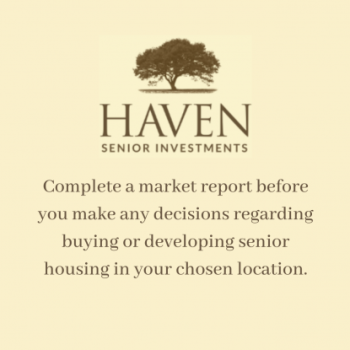 Assisted Living and Senior Housing Facilities For Sale
When you need assistance, please fill in this form and within 24 hours a representative will be in touch with you. Your information is held in strict confidence and is never sold to a third party. We look forward to serving you.