Senior Housing and Assisted Living Facilities for Sale in Texas
Active Adult, Independent Living, Assisted Living and Memory Care Facilities for Sale in Texas including Dallas, Fort Worth, San Antonio, Houston, and Austin
We aggregate all 16+ Unit senior housing, Independent Living, Assisted Living, and Memory Care facilities and businesses for sale throughout the United States. This information is updated every two weeks.
ID#043188 Approximated Beds/Units: 40/28 Location: Houston
ID#043187   Approximate Beds/Units: 20    Location:  Memphis
ID#043186   Approximate Beds/Units:   196    Location:  Port Arthur 
Haven Senior Investments is pleased to offer this lovely residential care facility located just north of Houston, Texas. Fully renovated by the current ownership in 2019, this Assisted Living has been lovingly appointed with warm and modern details, which make it feel like a cozy home. Currently operating at full capacity, the residents are all private pay. The average monthly room rate is approximately $4,000 which we believe to be below market value, adding growth and upside potential to future revenue. NIC Map Vision Data indicates strong market need for AL beds in the immediate local area.
HIGHLIGHTS
• 18% cash on cash return with potential SBA financing.
• Fully staffed, including a licensed administrator.
• Current occupancy at 100%.
• Rural, boutique community – with room to expand.
• Serene and quiet location
• NIC Map / Vision data shows strong need for AL beds in this growing market
ID#043185   Approximate Beds/Units:   80    Location:  Waco
ID#043182   Approximate Beds/Units:  48    Location:  Bowie
ID#043183   Approximate Beds/Unit:   16    Location:  Conroe       
ID#043181   Approximate Beds/Units:   120    Location:  Jacksonville  
ID#043179   Approximate Beds/Units:   80-120    Location:  Ft. Worth
ID#043173   Approximate Beds/Units:   40    Location:  Missouri City
ID#043170   Approximate Beds/Units:  28    Location:  Livingston
Haven Senior Investments is proud to present a 33,981 sq.ft. medical hospital building that was constructed in 2009. It was operated as a hospital under several different names until around 2019 when it was re-marketed as a medical office building. The first floor was reconfigured from a food service/patient service area to an office for a physician group. Current tenant's lease will terminate soon and food service, patient waiting room and emergency room area could easily be restored. The second and third floors comprise 23,824 sq.ft. and remain outfitted as hospital rooms (single and double occupancy) many rooms with furniture and fixtures remaining. Each room has a restroom and lavatory area, as well as a closet. There are valves in the walls of each room for oxygen plus two other features. Most all patient rooms are on the window walls of the building with support room facilities in the inner core of the floor. There are multiple nurse stations on each floor and a mail station on each with a securable file cabinetry, monitoring screens for each room and telephone lines. Each of the two floors have office rooms for support staff, x-ray and other ancillary functions central to the support of a hospital environment. There is one public elevator and one freight elevator that service the three-story building. The building has an external stairway for fire protection as well as an internal sprinkler system and hoses on each floor. There are lockable doors that function to secure one-half of each floor separate from the other half. The condition of the flooring, walls, paint, ceilings, etc. would be considered exceptional considering the time is has sat without occupancy. The leasing market in this area has been such that the cost of converting the hospital rooms to office space was greater than could be justified by the office rental rate. This has contributed to the opportunity that is now at hand for the right operator. Modifications to ready the building for a new rehab or small hospital use would be far easier than any conversion of a building used previously for other purposes.
ID#043175   Approximate Beds/Units:   55    Location:  Hill Country/Central Texas
ID#043171   Approximate Beds/Units:  241    Location:  Tomball
ID#043168   Approximate Beds/Units:   16    Location:  Conroe
Contact us today regarding off-market Senior Housing Properties including Assisted Living, Memory Care, and Independent Living throughout Texas.
Are you looking to invest in Texas Assisted Living and Senior Housing? Click here
Do you need a loan or capital for a senior housing or assisted living facility and business acquisition in Texas? Click here
Are you looking for an assisted living or senior housing development consultant in Texas? Click here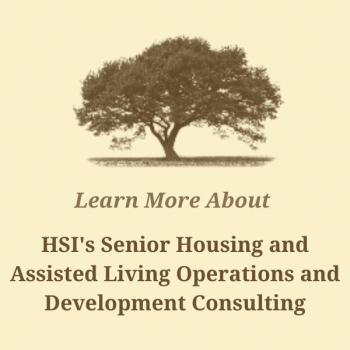 Schedule some time with our senior housing and assisted living broker/advisor in Texas by filling out the form below.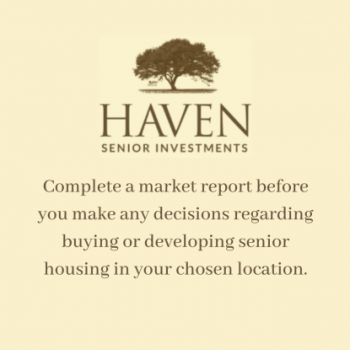 Assisted Living and Senior Housing Facilities For Sale
When you need assistance, please fill in this form and within 24 hours a representative will be in touch with you. Your information is held in strict confidence and is never sold to a third party. We look forward to serving you.