Senior Housing and Assisted Living Facilities for Sale in Oklahoma
Independent Living, Assisted Living, and Memory Care Facilities for Sale in Oklahoma including Oklahoma City, Tulsa, and Norman
An associate firm is pleased to introduce Two (2) one-story assisted living communities consisting of one and two bedroom apartments. Averaging greater than 80% occupancy and record income levels (Feb 2023). They have been family owned and operated for over 30 years. Both facilities have 3 levels of care available to all residents. The independent living services include utilities (excluding telephone and cable tv), three daily nutritionally balanced meals developed with dietary consultants, emergency pull cords, scheduled activities throughout the entire day every day of the week throughout the month, light housekeeping, linen services, in-room dining service available, weekly trash service, and free access to washers and dryers. Assisted living includes all the above as well as ordering, administering, and monitoring of medications, scheduling of physician appointments, assistance with personal hygiene, grooming and dressing, assistance to meals and activities, with weekly housekeeping, and full laundry services.
Location one is assisted living is a 73-room, 72,000 sq ft facility licensed for 100 beds and is currently 80% occupied and is located in near Bixby. This facility was built in 2001 by the current management company. It features large common areas including an activity room, a fully staffed dining room, and commercial quality kitchen. There are both 516 sq ft single rooms and 936 sq ft double apartment-style suites available for rent. Each unit has access to a picket fenced patio for enjoying the fresh air anytime of the day. There are two 65,000 square foot lots in front of this location that would allow for an extended facility or private residences with the assisted living services.
Location 2 is Retirement Center that has 81 room. This 58,000 sq ft facility is licensed for 80 beds and currently is 84% occupied. It is located near Muskogee, Oklahoma. This facility was built in 1990 and features large common areas including a library, an activity room, a fully staffed dining room, and commercial quality kitchen. There are both 380 sq ft single rooms and 740 sq ft doubles.
Both facilities are in great condition. They are hosting about 80-85% floating occupancy. This business is an established franchise. FFE is included in the asking price.
An associate firm is pleased to introduce an Assisted Living Facility for 55+ that is a unique opportunity in Tulsa, Oklahoma. The facility was constructed in 1990 and consists of 87 assisted living units averaging 324 square feet. The property offers four different one-bedroom floorplans. The property is currently 74% occupied, with strong occupancy rates in the submarket at 96% as of Q4-2022 (Yardi). A new investor can add value to the property by bringing the current occupancy levels in line with the market to offset the expenses associated with assisted living. Effective rent growth has risen drastically for the Tulsa-East submarket at 11.5% year-over-year (Yardi). All of the services are provided in-house. The Assisted Living Facility is being offered free and clear of existing debt. The U.S. Census Bureau estimates that 672,000+ people live in Tulsa, Oklahoma, with the World Population Review estimating that approximately 100,100 of those are 55+. The number one hospital in Tulsa – St. Francis Hospital, is only 5 miles away. Ascension St. John Medical Center is ranked number 2, just 4 miles from the facility. The asset is in a prime location, just 8 minutes from downtown Tulsa, and nestled in between U.S. Route-66 and Interstate 44.
Are you looking to invest in Oklahoma Assisted Living and Senior Housing? Click here
Are you looking for an assisted living or senior housing development consultant in Oklahoma? Click here
Do you need a loan or capital for a seniors housing or assisted living facility and business acquisition in Oklahoma? Click here
Senior Housing Broker Program for Assisted Living Brokers in Oklahoma: Click here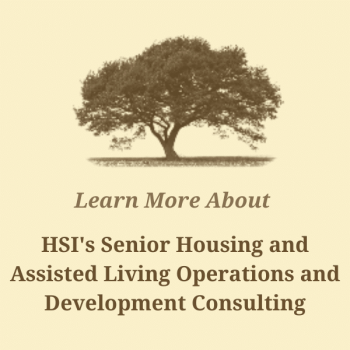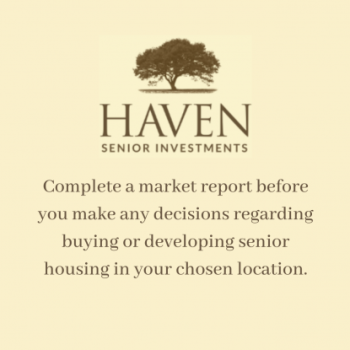 Assisted Living and Senior Housing Facilities For Sale
When you need assistance, please fill in this form and within 24 hours a representative will be in touch with you. Your information is held in strict confidence and is never sold to a third party. We look forward to serving you.