Senior Housing and Assisted Living Facilities for Sale in Michigan
Senior Housing, Independent Living, Assisted Living, and Memory Care Facilities for Sale in Michigan including Detroit, Sterling Heights, and Grand Rapids
An associate firm is pleased to introduce a 14,682 SF Health Care Building with 100 beds located in Wayne, MI. This is a former Assisted Living Facility. The structure is a three-story building constructed in 1974, is situated on 3.8 acres, and was constructed in 1974. There is also an adjacent 5.61-acre lot available for sale. The property is zoned R3 (multifamily Residential District. There are 80 surface parking spaces. The seller is motivated
An Associate firm is pleased to introduce a unique opportunity to acquire a newly redeveloped Adult Foster Care Facility (AFC 5-19 beds) situated on 1.51 acres. Originally a church, the building was completely remodeled/rebuilt into a modern 18 bed facility complete with a full commercial kitchen and recreation/dining room. Each of the 18 rooms contain its own private bathroom with 4 having ADA accessible showers and 14 having standard step in showers. This opportunity has value add potential as it is site plan approved for a proposed two-story, 18,000 SF addition consisting of an additional 48 beds. Utilities brought to the site are adequate to support the future addition, and the current parking field will also support the future addition. The included adjacent residential home is currently leased to a residential tenant. Zoning allows for assisted living and memory care.
An associate firm is pleased to introduce a beautiful building with state of the art design. The facility is fully remodeled and a new addition with two licenses. There is an all new steel roof and it is in immaculate condition with new outside courtyard and pergola. The facility has a great reputation, a waiting list, and longterm staff. It is turn-key ready with great cash flow. This is a once in a lifetime opportunity. Only memory center in town that has secured doors. It is a top-rated assisted living center with a full with a waiting list. It has a very active FB and website. Owner is looking to increase monthly rate for all residents by $250/month with cost of living increase which will increase revenue by almost $100,000/year that is all profit. The seller will stay on board the first 90-days, then available by phone and to help oversee the first year. It is a very profitable and beautiful center with a top-notch reputation. The center, staff, and residents are all amazing! This business is located just outside of Grand Rapids, MI.
An associate firm is pleased to introduce a 54 bed Assisted Living Facility that is licensed for 60 beds. The facility is at full occupancy with a current waitlist. This facility is an established business, profitable, with 54 beds and can be seller financed depending on deal structure. The facility is well staffed and fully operational.
An associate firm is pleased to introduce a turn key Assisted Living Facility with optimized systems, policies, procedures, and is in good standing with all licenses needed. This is a Portfolio that consists of 2 separate buildings. One building is an Assisted Living Facility with 20 beds, the other is Senior Apartments with 16 beds.
An associate firm is pleased to introduce a 37,410 SF Health Care Building with 89 beds offered at $2,600,000 in Benton Harbor. The facility is back on the market. It sits on 5 acres and is a 2-story building constructed in 1972. Sellers will consider a long term lease and will build to suit for the qualified lessee.
An associate firm is pleased to introduce an Assisting Living Facility that was formerly a hospice center. The facility has 15 rooms with private bathrooms, large family room, 2nd floor with meditation room, offices, and nurses station. There is a kitchen and a laundry room on the 1st floor. The property includes an attached garage and detached garage, a partial basement for storage, and an elevator. The property is located in a beautiful setting overlooking the Sawmill Golf Course and has a court yard and large patio.
An associate firm is pleased to introduce a turnkey Assisted Living Facility with optimized systems, policies, and procedures. It is in good standing with all licenses needed.​ It is a well-established, 5-star, assisted living in Gaylord, MI, and is the go-to facility in the area for your loved one(s).​ The business has taken in residents from all over the state and even surrounding states due to the high quality of care provided and its ability to deal with those with higher medical needs.​ The business has diversified its age range and has moved steadily into serving both younger and older residents.​ Constructed in 2018, it is impeccably kept and offers tremendous growth opportunities with various expansions.​ It is licensed for 22 beds, is a big facility with nearly 17,000 square feet, is fully staffed, and is lucrative.​ There is a common living room for visitors and relaxation, large bedrooms, a large clean kitchen, a private dining area, and is surrounded by greenery for maximum comfort.​
"An associate firm is pleased to introduce a premiere 24 bedroom AFC Home! Nestled in the woods of Northern Michigan, this AFC home is a well-respected facility. Currently operating at full capacity with 18 beds, the newest addition completed in Nov 2018. (Price includes finished construction and complete 24 units). This state contracted home was noted to be a Premiere AFC Home according to the Licensing Consultant for the State of Michigan. When you enter the facility, you'll notice the ""homey"" feel that is a clean and well kept environment. This is a turnkey business opportunity and has instant income potential. The home boasts 2 fully furnished kitchens, 3 fully furnished living rooms, 3 fully furnished dining rooms, 3 sets of washer/dryers, central air (2018), ADT security system, partial basement for storage, walk in pantry, pass through laundry, fire suppression system, 2 mechanical/storage rooms, and a storage barn. The sale includes a Hoyer Lift, sit to stand lift, large med cart, complete office set up, complete bedroom set ups for 10 clients and much more. Priced under appraised value. "
An associate firm is pleased to introduce a beautiful newly constructed 20 bed Assisted Facility aith a fully transferable assisted living license. The facility includes a full kitchen, laundry, beauty shop, and spa. The sale includes all the fixtures, furniture, and equipment. The property is located along Centre Avenue, a highly traveled to and from work corridor close to services. It is within a stone's throw of a brand new $12M senior center. The facility is situated on 2.39 acres and designed for 20 room expansion.
Are you looking to invest in Michigan Assisted Living and Seniors Housing? Click here
Are you looking for an assisted living or seniors housing development consultant in Michigan? Click here
Do you need a loan or capital for a senior housing or assisted living facility and business acquisition in Michigan? Click here
Be sure to reach out to our Michigan senior housing and assisted living advisor / broker by filling out the form below.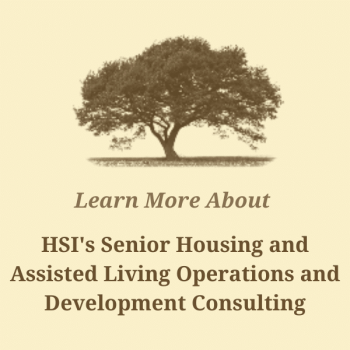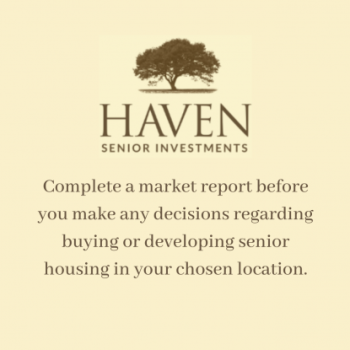 Assisted Living and Senior Housing Facilities For Sale
When you need assistance, please fill in this form and within 24 hours a representative will be in touch with you. Your information is held in strict confidence and is never sold to a third party. We look forward to serving you.