Senior Housing and Assisted Living Facilities for Sale in Kansas
Independent Living, Assisted Living, and Senior Housing Facilities for Sale in Kansas including Wichita, Overland Park, and Kansas City
"An associate firm is pleased to introduce this beautiful 34,386 sq. ft. facility that sits just outside of the city limits on a large 4.6-acre lot along a private. Surrounded by pine trees and a lush green landscape, this property offers great privacy with the convenience of having Norton just down the road. The single-level building has three separate wings spread over the 4.6-acre lot, joined by a large common area in the center. Inside, the facility offers an incredible 27 apartments with various floor plans. This building is in excellent condition with recent updates made to enhance several features throughout the property.
The building is frame construction with vinyl siding, brick veneer, double pane windows, and asphalt roof and gutters in good condition. There are 12 single-car garages located at the end of each wing to allow for easy interior access to apartments/office space. The underground sprinkler system waters the surrounding landscape, with mature pine trees offering scenic views and a great sense of privacy around the property. A high-quality camera surveillance system monitors the exterior and interior of the facility. Also included are commercial carpet cleaner and water softener, and a new pallet truck.
All contents in the building associated with health care will remain, including but not limited to: a new nurse call system, med carts, vitals machine, stool risers, shower chairs, commodes, wheelchairs, walkers, lifts, nursing supplies, PPE materials
Apartments:
4 – Two-bedroom two-bathroom, 947 square feet each
6 – Two-bedroom one-bathroom, 898 square feet each
2 – One-bedroom one-bathroom, 726 square feet each
4 – One-bedroom one-bathroom, 677 square feet each
11 – One-bedroom one-bathroom studios, 500 square feet each
*All 1 & 2 bedroom apartments include: dishwasher, refrigerator, range, and microwave, outdoor patio with storage closet
*Studio apartments include kitchenette: microwave, refrigerator, sink
Common areas include: spacious dining room, living room with gas fireplace, central air, two 100-gallon hot water tanks (New and 3yrs old). Additional rooms include: An interior storm shelter with steel-reinforced concrete walls, a commercial-grade kitchen facility with a walk-in cooler, lobby, offices, an activity room, fitness room, private dining hall, comfortable living room, laundry room, salon, storage rooms, an employee lounge, and a library.
"
Haven Senior Investments is pleased to introduce and Assisted Living Facility with 59 licensed beds in the heartland of America's "Bread Basket." The facility has a stellar local reputation. It is a well-maintained, modern facility that was renovated in 2018. There is a seasoned and caring staff with excellent resident to caregiver ratios. The Market Study shows solid local demand for AL and MC. There is also a strong and established business platform to grow and expand the business.
• Investment Highlights:
• Cash on cash returns over 25% (with SBA financing).
• NOI – $439,052
• CAP Rate – 10%
"
Haven Senior Investments is pleased to introduce a 27,872 SF Assisted Living Facility with 48 Units. The facility is currently at 100% occupancy. This is a turn-key investment – $1,200,000 NOI, 15$ Cash on Cash (approx.). The facility has high-end appointments and built-in management. There is a dedicated and stable staff. The facility caters to high-end memory care residents and maintains a waiting list. It is a vibrant community and has local culture. There is very strong market demand.
Are you looking to invest in Kansas Assisted Living and Senior Housing? Click here
Are you looking for an assisted living or senior housing development consultant in Kansas? Click here
Do you need a loan or capital for a senior housing or assisted living facility and business acquisition in Kansas? Click here
Senior Housing Broker Program for Assisted Living Brokers in Kansas:  Click here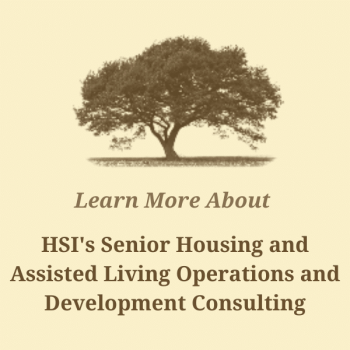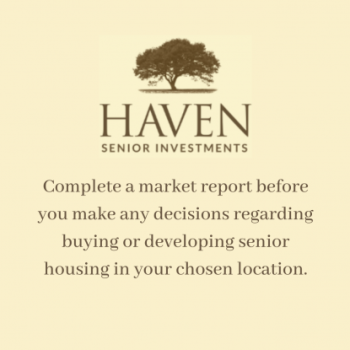 Assisted Living and Senior Housing Facilities For Sale
When you need assistance, please fill in this form and within 24 hours a representative will be in touch with you. Your information is held in strict confidence and is never sold to a third party. We look forward to serving you.