Senior Housing and Assisted Living Facilities for Sale in Kansas
Independent Living, Assisted Living, and Senior Housing Facilities for Sale in Kansas including Wichita, Overland Park, and Kansas City
We aggregate all 16+ Unit senior housing, Independent Living, Assisted Living, and Memory Care facilities and businesses for sale throughout the United States. This information is updated every two weeks.
Haven Senior Investments is pleased to offer this lovely residential care facility with 12 licensed beds that located between Kansas City and Topeka, Kansas. Built in 2018 and recently improved by the current ownership, this facility has been lovingly appointed with warm and modern details, which make it feel like home. Currently operating at full capacity, this facility's residents are primarily private pay. The community accepts Medicaid when accompanied by a Special Case Allowance program which augments rent payments to this facility's  minimum monthly rates, assuring a strong basis for monthly revenue. Conveniently located near major highways, and next door to a senior citizen center, this facility is situated for maximum visibility and convenience. NIC Map Vision Data indicates strong market need for AL beds in the immediate local area.
HIGHLIGHTS:
• Fully staffed turn-key investment.
• Current occupancy at 100% with a waiting list.
• NOI over $250K with room to improve margins
• Special Case Allowance Medicaid program affords the community the ability to collect full private pay rates for all residents
• Attention to detail and beautiful appointments contribute to a restful and warm atmosphere.
• NIC Map/Vision Data shows strong need for AL beds in the immediate market
Haven Senior Investments is pleased to introduce and Assisted Living Facility with 59 licensed beds in the heartland of America's "Bread Basket." The facility has a stellar local reputation. It is a well-maintained, modern facility that was renovated in 2018. There is a seasoned and caring staff with excellent resident to caregiver ratios. The Market Study shows solid local demand for AL and MC. There is also a strong and established business platform to grow and expand the business.
• Investment Highlights:
• Cash on cash returns over 25% (with SBA financing).
• NOI – $439,052
• CAP Rate – 10%
"
Haven Senior Investments is pleased to introduce a 27,872 SF Assisted Living Facility with 48 Units. The facility is currently at 100% occupancy. This is a turn-key investment – $1,200,000 NOI, 15$ Cash on Cash (approx.). The facility has high-end appointments and built-in management. There is a dedicated and stable staff. The facility caters to high-end memory care residents and maintains a waiting list. It is a vibrant community and has local culture. There is very strong market demand.
Are you looking to invest in Kansas Assisted Living and Senior Housing? Click here
Are you looking for an assisted living or senior housing development consultant in Kansas? Click here
Do you need a loan or capital for a senior housing or assisted living facility and business acquisition in Kansas? Click here
Senior Housing Broker Program for Assisted Living Brokers in Kansas:  Click here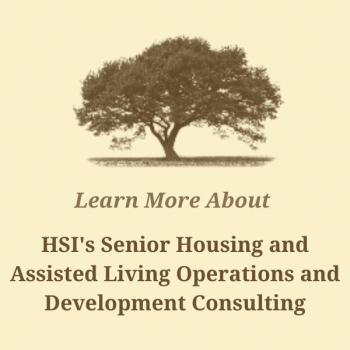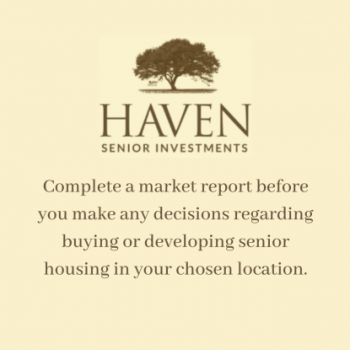 Assisted Living and Senior Housing Facilities For Sale
When you need assistance, please fill in this form and within 24 hours a representative will be in touch with you. Your information is held in strict confidence and is never sold to a third party. We look forward to serving you.