Senior Housing and Assisted Living Facilities for Sale in Florida
Active Adult, Independent Living, Assisted Living, and Memory Care Facilities for Sale in Florida including, Orlando, Jacksonville, Miami, Tampa-St. Petersburg and Broward County
An associate firm is pleased to introduce a 6,618 SF Health Care Building with 26 beds. This is a perfect location for your ALF business. This was a pretty busy place until Covid came along in 2020 and the owner was having trouble staffing with all of the issues going on. So they decided to move the patients to another facility as they did not have enough staff for both locations. This is a 26-bed facility (with license) and room to add 13 more per owner. This place has a great feel to it and the patients loved it. Very unique location and something you just need to see. This is a great value for the right person. Bring this one back to it's previous glory and reap the rewards of taking care of some wonderful residents and running an awesome and profitable business. The property size is just under 1.50 acres and is in a great location near Clearwater. No residents at this location now, but it is ready for you to come in and put your personal touches on this great building and location.
An associate firm is pleased to introduce a property that consists of 34,232 SF of useable space with a total of 120+ beds licensed Assisted Living beds. The property has been fully renovated and is in excellent condition. There is no major deferred maintenance. There are two brand new 100kw generators that power the entire facility, all new impact windows and doors, new kitchen equipment and a new walk-in freezer. The facility is 74.6% Occupied. Pro-Forma NOI: $1,574,440 Pro-Forma CAP Rate: 10.67%
An associate firm is pleased to introduce a A 46-Unit, 92-Bed Assisted Living Facility with potential for a dedicated Memory Care Wing. Seller recently completed $2,000,000 addition/renovation in 2021 and increased the licensed bed county from 74 to 92. In the process of leasing up the increased bed count and working towards post completion stabilization.
An associate firm is pleased to introduce a rare opportunity to purchase a well-established 15-unit/30-bed Assisted Living Facility in Boynton Beach FL. This property is owner operated and the sale is being sold as-is. This property has air right to build 4 stories and additional land next door is available for purchase separately. The property was constructed in 1930.
An associate firm is pleased to introduce a 28,798 SF Assisted Living Facility with 110 beds offered at $12,950,000 at a 8.68% Cap Rate in Hollywood, FL. This is a turn-key fully licensed ALF in South Broward area. Real property & business included in the price. There is over $1mil net income.
An associate firm is pleased to introduce an 8,481 SF Health Care Building with 132 beds offered at $12,150,000 at a 5.17% Cap Rate in Sanford, FL. The facility is fully licensed and operational. The staff will remain after closing. The sale includes real estate, business, and license.
An associate firm is pleased to introduce a rare opportunity to purchase an existing 90 PLUS/MINUS bed Assisted Living & Memory Care Facility. The facility is in a great location near other major hospitals. The existing ownership has kept the property in excellent condition. This is a great opportunity for an experienced ALF or an ALF management company to enter the Center Florida Senior Living Market.
An associate firm is pleased to introduce an Assisted Living Facility with 42 rooms/suites. It is "Class A" in design, construction, and finish. This facility reached 40 residents within 3 months of opening. It was expanded to increase its capacity to 60 residents. The property has excess land that could easily accommodate additions to the facility. The entire facility was completely remodeled prior to opening. This remodel included a new roof, tile, kitchen, and bathroom faucets/showers. The kitchen has been completely remodeled to include stainless steel tables and appliances. Additional updates to the facility decor and common area furniture has been made in 2022.
An associate firm is pleased to introduce a unique opportunity for investors! Located in a quiet residential community in premier Miami Beach this corner lot, free-standing, property is zoned for multifamily with an assisted living facility tenant (NNN) in place with 4+ years remaining on lease. This 5,892 SQ FT property, secured with wrought iron fence and gate, consists of 30 units, 14 bathrooms, kitchen, dining area, and multiple outdoor seating areas, including covered patio. Only two blocks from beach access.
An associate firm is pleased to introduce a 5,477 SF Assisted Living Facility with 35 beds at a 11.69% Cap Rate in Fort Lauderdale. This facility is 100% occupied with a waitlist. The physical property consists of two buildings with a total of 5,507 SF and is well situated on a large 15,565 SF lot. The property has 16 rooms with a total of 35 beds. The facility is fully licensed and operating and is currently 100% occupied with 35 residents and a waiting list. The experienced staff will remain after closing. The facility is scheduled to generate over $1.2mil in gross revenue in 2022 and net $526,193 a year. This income provides a strong 11.7% capitalization rate at a full asking price. This is an excellent investment opportunity in a market with very limited inventory.
An associate firm is pleased to introduce a fully licensed 18 room ALF in Safety Harbor. Licensed for up to 36 beds in a semi-private configuration. Medicaid licensed and potential expansion up to 100 beds with purchase of adjoining parcel (not currently for sale). Extended Congregate Care (ECC) licensure and secured for memory care. The facility features a gas fireplace and natural gas for utility infrastructure. The building has front and rear ramp access. There is a natural gas generator for key building components, recent roof replacement, and a commercial grade kitchen. The property includes a locked patio areas with parklike setting for the residents to enjoy. It is not in a flood zone. This is an excellent value-add investment opportunity for a seasoned operator.
An associate firm is pleased to introduce a 55 PLUS-MINUS Beds assisted living facility near Escambia and Santa Rosa County, FL. This facility is situated in a central area on large acreage. The building offers a large footprint with over 40 bedrooms and over 25 bathrooms. Of these bedrooms, all are large enough to be used as shared rooms. This combination gives the operator flexibility to accommodate many different residents and pricing. The building has an ideal layout with an interior secure courtyard. This Assisted Living maintains a very high occupancy which helps the owner to have a stable cash flow. The owners have kept rates below the surrounding market and believe there is potential for increases. In addition to raising rents, there are a few potential opportunities to increase revenue. The first option is to create a memory care division in the area designated for memory care. This addition was designed to be a memory care wing but the current owners never utilized it as such. The second potential is to offer daycare services. Daycare services can offer a big increase in revenue with a minimal impact on costs. Residents receiving these services can also be a lead source for future permanent residents of this Assisted Living. There is potential to add 10 more licensed beds (buyer to verify any increases). There is also newer A/C units, new flooring, and other upgrades along with 2 natural gas automatic generators & vaulted ceilings.
An associate firm is pleased to introduce an Assisted Living Facility that opened its door to the public in January 2022. It is brand new construction with 28 Beds that are fully accommodated to become the home of our Elderly community with Professional 24-hour assistance for eating, dressing, bathing, medication reminders & more; all with love so they can feel like they never left home. This ALF Business and Real Estate included is also being sold together. GREAT UPSIDE for Buyers/Investors to increase the current $400K NOI and Cap Rate.
An associate firm is pleased to introduce an Assisted Living Facility licensed for 55 beds (offering 53) that is fully occupied. Currently operating as a Limited Mental Health facility, serving primarily the Medicaid market. Opportunity to upgrade facility and target higher revenue, private pay senior living market.
An associate firm is pleased to introduce a fantastic opportunity to own a 73 bed ALF in Central South Florida. The facility has Three buildings soon to be licensed for 73 beds. (37-38 bedrooms) on a 1.1-/+ acre parcel and has 47,916-/+ SF. The property includes one two-story building with an apartment on the 2nd floor and storage on the 1st floor. There is room to expand the existing structures. The property has been completely renovated in and out. It is a must-see property. For over 20 years it was licensed with Standard & LMH licenses, and serviced the LMH and subsidized residents. The facility includes an office, laundry room, nurses' station, dining room, commercial kitchen, etc. The asking price is $2,490,000 cannot beat this low price of $34,109 per bed. The property is located in the quaint & charming Downtown Historic District with stores, shops, trees, and benches. The current owner still performing some work. Once the facility begins to admit residents with an occupancy level of 20%-30%, the price will go up. Take advantage now and buy it for the lowest price!
An associate firm is pleased to introduce a 5,132 SF Health Care Building. Previous 12 beds being renovated to 22 beds. According to caring.com "Top 10 Assisted Living Facilities in Dover, This is #1". This could be a gold mine opportunity to not only have a profitable ALF but to also include memory care which could increase the bottom line significantly. This 12 beds Assisted Living Facility is being expanded to 22 beds in the existing building which will also significantly increase the bottom line. The property is situated on 4.4 acres of park like grounds in Dover, (Hillsborough County) Florida where residents find their home away from home in a homelike atmosphere. This Dover ALF is convenient to doctors and hospitals. This ALF has a new fire sprinkler system and a newly upgraded air conditioner from 3.5 ton to 5 ton. "BONUS": There is a separate 2 bedroom, 1 bath 800 sq. ft. house with a new roof in front of the ALF for the owners to live in or it could be a rental for extra income. Additional "BONUS": There is also a separate 200 sq. ft. unit with a full bathroom currently rented. Both bonuses are not attached or part of the ALF facility.
Are you looking to invest in Florida Assisted Living and Senior Housing? Click here
Are you looking for an assisted living or senior housing development consultant in Florida? Click here
Do you need a loan or capital for a senior housing or assisted living facility and business acquisition in Florida? Click here
Senior Housing Broker Program for Assisted Living Brokers in Florida: Click Here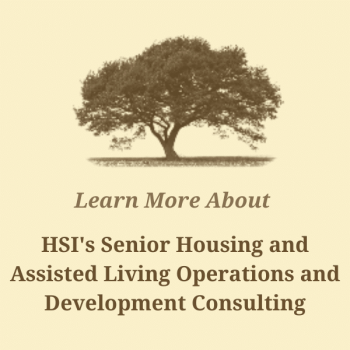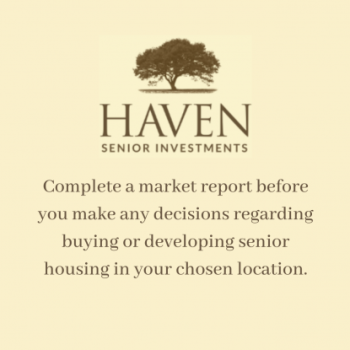 Assisted Living and Senior Housing Facilities For Sale
When you need assistance, please fill in this form and within 24 hours a representative will be in touch with you. Your information is held in strict confidence and is never sold to a third party. We look forward to serving you.