Senior Housing and Assisted Living Facilities for Sale in California
Senior Housing, Independent Living, Assisted Living Communities and Memory Care Facilities for Sale in California including Los Angeles, San Diego, Sacramento, and San Francisco
Haven Senior Investments is proud to present an amazing Retirement Resort that is a 96-bed Assisted Living Community built in 1999 that sits on 5.52 acres in San Bernardino County. The community was recently approved for the California Assisted Living Waiver (ALW) program. The ALW program is highly in demand in California which will allow a new owner to transform the Community and capitalize on the extreme demand in the market for government subsidized assisted living and memory care. The community is currently owned and operated by a local family who are retiring after 11 years of ownership. The Community currently has 21 residents in single occupancy, private pay rooms. Haven has been advised by the leading expert in ALW reimbursement that minor policy and procedure changes will capture 5 to 8 residents per month with stabilization reaching 100% occupancy. Upon stabilization, the community is projected to operate at a 25% operating margin producing approximately $1.04M in EBITDAR. The physical plant has been well maintained needing very little capital expenditures. Additionally, the hub and spoke design of the community allows for an operator to strategically group residents by acuity level while presenting very little interruption to operations during the transitional lease-up period. Two additional parcels totaling 5.26 acres are also available for sale. These parcels were previously approved for skilled nursing and assisted living by the city of Hesperia during a proposed expansion, which was postponed. The owners have 60 Independent Living apartments on an adjacent parcel they plan to keep, but will offer a First Right of Refusal. This Community is being offered free and clear of debt, liens, encumbrances, or management agreements. Contact us for further instructions on bidding procedures.
HIGHLIGHTS:
• Recent approval for the California Assisted Living Waiver program will provide high reimbursement rates.
• Unique floor plan is ideal for servicing higher ALW Tier levels or even memory care.
• Tremendous value add opportunity to increase NOI to over $1,000,000 in a short period of time.
• Additional parcels available for future growth.
• Large event space on second floor generates additional rental income outside of senior operations.
An associate firm is pleased to introduce an Opportunity to own three (3) Residential Care Facilities for the Elderly (RCFE). Two (2) facilities are immediately available for purchase and the third facility is going thru a large building addition; the construction will be done at the beginning of 2025. Initially, you will own and operate two of the facilities. You will have the third facility under contract until the construction is completed and then the purchase transaction will be completed. The first two facilities have a total of 29 beds and the third facility will be licensed for 60 beds. The total bed count for all three facilities will be 89 licensed beds. The two facilities for sale right now are the ones located in: near South Redlands and Angelus Oaks (15 miles NE from Redlands). The third facility is also located in Redlands. In the purchase contract it will have a "first right of refusal" clause to purchase the third facility at appraisal value at time of completion. Once you have all three facilities, you will have the largest market share in the greater Redlands area, under the current operating business model. The brand is the premier brand in the greater Redlands area. You are purchasing a brand that denotes quality and value. They will also be providing a transition period upon which the current Executive Director and CEO will both help with the transition by providing training and support to facilitate a successful transition to the new ownership team. The RCFE industry will sustain an annual growth rate of over 18%. This is one of the higher growth industries in the inland empire. Plenty of growth opportunity abounds. The only limit is your ambition. **Note: The data being provided is just for the two facilities being sold now.**
An associate firm is pleased to present a rare opportunity to purchase this newly renovated building that was previously an Assisted Living Facility! The current ownership has remodeled this property with all of today's modern construction standards. Upgrades include a new roof and flashing ($345,758), new acrylic smooth stucco exterior ($167,750), new windows and doors, fire sprinkler system, camera and automated LED lighting ($21,000) and upgraded HVAC and ducting system ($53,000). The building includes a commercial kitchen with commercial appliances included in the sale. The property is surrounded by new landscaping, two gated parking lots with 45 total parking spaces and a local park next door. This property is perfect for a an assisted living, congregate living, or memory care. The Architect that provided the conceptual floor plan is confident that this building and his layout could work for a 24 bedroom facility.
An associate firm is pleased to introduce a a rare and unique opportunity to reposition an entire 13,319 square foot former care facility that is now fully in the prime Silver Lake neighborhood of Los Angeles steps away from Sunset Blvd. The building is a three-story, 1964 construction build, that consists of 26 residential rooms. The current layout is as follows- the ground floor features a large commercial kitchen with adjoining cafeteria for serving food and dining, laundry facility, storage room, two traditional apartment units (each with own bathroom), and a large outdoor patio that stretches the length of the property. The second floor offers 16 rooms of similar size with each sharing Jack and Jill style showers and each having their own toilet and sink. There is also a large common meeting area on the floor along with small office/administrative spaces. The third floor has eight rooms that are the same layout as the second (ground) floor and has full access to a rooftop deck with sweeping views of downtown LA and the surrounding neighborhood. The property also includes a non-operational elevator that services all floors of the building in addition to staff bathrooms on each level. Currently the property is categorized as Institutional – Homes for Aged and Others. Historically the property has operated as a home for disabled adults, though it has been vacant since summer of 2022. In the past 24 months there has been paperwork submitted to the city for application to change the use code to residential living (buyer to verify). The property is not subject to the Los Angeles Rent Stabilization Ordinance or California's AB 1482 law (per ZIMAS). The building is effective in housing a large amount of people- in it's past use it was licensed to house 49 people and most rooms were housing two people. It could be possible with every room at double occupancy to house 54 people in the building total. With the large industrial kitchen, cafeteria space, and multiple large common areas- this is an ideal property for dense co-living.
An associate firm is pleased to introduce a fantastic opportunity! Currently being operated as a Senior Living Facility, this 31,000 square foot facility sits on approximately 1.98 acres and is ready for someone to step in and continue operations. It is currently set up with 8 private and 50 semi-private rooms offering a total of 90 beds. The first floor has 25 resident units as well as a commercial kitchen and dining/activity rooms. The second floor has 12 resident units and the third floor has 21 resident units as well as a lovely entrance lobby, a large common room for residents, administrative offices, and a medication room. There are multiple outdoor spaces and the facility is completely fenced with a gated entry and parking lot. In addition to the main building there is an A-frame building at the lower section of the property needing TLC that can be customized to fit your needs. Upgrades over the last few years include new roofing on the main buildings and a Tesla emergency battery backup system and solar panels.
An associate firm is pleased to introduce an Assisted Living facility with 34 units, in a 17,500sf +/- building, established since 2005. This well established Residential Care Facility for the Elderly (RCFE) is a full-time assisted living community. In addition, the facility offers several other programs, including but not limited to: Assisted Living Services, Respite Care Services, Hospice Care, Adult Day Services (separately licensed ADC), Transportation Services, and Concierge Services. The adult day program includes an activities center open to seniors who would like to visit just during the day and then return to their families in the evening. By offering both a part-time and full-time program in the same location, this facility can ensure a variety of social activities and interactions to keep the social atmosphere fresh, new, and exciting. Some of the attractions this facility offers are: beautiful room accommodations, medication coordination and monitoring, dressing and grooming assistance, trained staff available 24 hours a day, delicious and well-balanced meals, transportation arrangements for health appointments, various engaging programs and activities, complimentary wireless internet, cable TV and phone service, and an automatic backup power generator to ensure the building always has power. All underground utilities have been upgraded and ready for the expansion. The facility is County approved entitlements to expand the facility from 34 units to approximately 64 units (120 beds). The facility also qualifies for SBA, HUD, USDA, and Conventional financing.
"An associate firm is pleased to introduce a 38,732 SF Health Care Building with 108 beds offered at $9,800,000 in Hemet, CA. The property is also for lease at $55,000 per month with modified NN. The Tenant pays property tax and insurance. The Landlord will do the maintenance with a few exceptions. The facility sits next to a public park on 1.48 Acres, Improved APN 448-310-024. There is also a vacant lot that is 1.03 acres APN 448-310-022 where owner can build other same building size and number of beds as it was planned when the developer built this building. Please verify it with the city of Hemet and the needed info. The property was Zoned C-2, used as assisted care. Hemet City needs CUP for applying their license. The facility is 3 Buildings and has a total 38,732 Square Feet with 2 elevators serving Building A & B. GENERAL INFORMATION: The improvements consist of 3 buildings used for an assisted living facility that was built in 1998. It was renovated from mid-2006 to early 2007 and again 2020 to 2021. Number of Beds/Units: with 102 beds; Room size from 275 SF – 428 SF; Number of Stories: 2; Size: 17,044 square feet in Building A (assisted living); 17,044 square feet in Building B (memory care- Alzheimer), plus 4,644 square feet for Administration/Kitchen for 38,732 total square footage (per Hemet Building Department). There is Administration space upstairs and a commercial size kitchen down stairs with one or two offices and a reception area (2 stories).
"
An associate firm is pleased to introduce a 28,512 SF Health Care Building with 96 beds in Pasadena, CA. The 28,512 SF Health Care Building Offered at $8,500,000 in Pasadena, CA. The 2-story property was constructed 1965.
An associate firm is pleased to introduce a 18,900 SF Assisted Living Building with 58 beds in Turlock, CA. There is also huge lot for development of more units. The property was constructed in 1983 and has two stories.
An associate firm is pleased to introduce a 4,461 SF Health Care Building with 29 beds offered at $2,500,000 in Atascadero, CA. The property includes 2 large living rooms, 3 bathrooms, large kitchen/dining area. Large bbq pool area. This is a 1031 Exchange.
An associate firm is pleased to introduce a 6,729 SF Assisted Living Facility with 40 beds offered at $2.2M in Bakersfield, CA. This is a well-established facility.
Contact us today regarding off-market Senior Housing Properties including Assisted Living, Memory Care, and Independent Living throughout California
Are you looking to invest in California Assisted Living and Senior Housing? Click here
Are you looking for an assisted living or senior housing development consultant in California? Click here
Do you need a loan or capital for senior housing or assisted living facility and business acquisition in California? Click here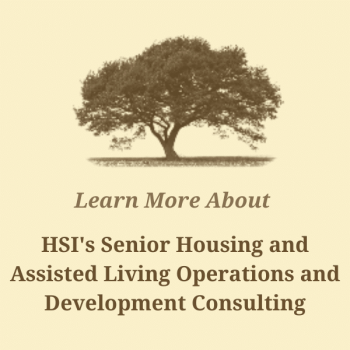 Schedule some time with our California Senior Housing and Assisted Living Broker / Advisor by filling out the form below.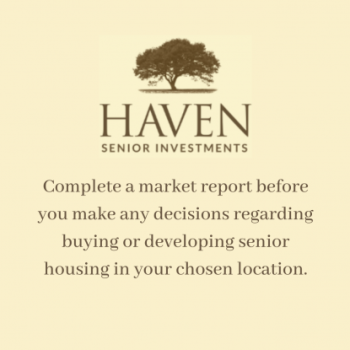 Assisted Living and Senior Housing Facilities For Sale
When you need assistance, please fill in this form and within 24 hours a representative will be in touch with you. Your information is held in strict confidence and is never sold to a third party. We look forward to serving you.