Senior Housing and Assisted Living Facilities for Sale in Arizona
Senior Housing, Independent Living, Assisted Living and Memory Care Facilities for Sale in Arizona including Phoenix, Tucson, and Mesa
An associate firm is pleased to introduce the sale of an existing, operating, 20-bed Assisted Living Facility and Business. The real estate is $2,350,000; operating business concern is $50,000. The current occupancy is full – 20 residents. Extra land is available for construction of a second building. The building size is 7,738 SF.
An associate firm is pleased to introduce a 61,969 SF Assisted Living Facility with 78 beds in Mesa, AZ. The facility has been vacant since 2019. There are 29 1-Bed/1-Bath Units & 49 Studio Units. This asset is currently 100% vacant (since 2019) and is in need of a cosmetic lift throughout both the interiors and exteriors. The property is minutes from the nearest US Route 60 and Loop 202 on-ramps & conveniently located within a mile of Banner Baywood Medical Center. Residents are sure to enjoy the multiple golf courses in the area along with the many retail and dining options. The facility was originally built in 1974 and is of wood frame construction and stucco finish. This facility features 29 1-bedroom/1-bathroom units ranging from 360-430 SF as well as 49 studio apartments ranging in size from 220-245 SF. In addition to the living spaces, The facility features numerous amenities including a commercial grade kitchen, 2 large dining rooms, multiple recreation rooms, and more. The exterior features a large subterranean courtyard, mature landscaping throughout, as well as a community garden area and sand volleyball court. The previous ownership group has surrendered their license to the State Health Department and was most recently licensed as a behavioral health facility which was also surrendered back to the state. This asset is a wonderful opportunity for the next group to come in and implement their own vision for the facility before re-opening to the public.
An associate firm is pleased to introduce a state of the art Senior Living and Memory Care facility located in Peoria, Arizona, directly across from Sun City retirement community licensed for 111 beds (90 Rooms). There are 75 beds are licensed for Directed Care (Memory Care), which allows for the highest level of care and 36 beds are licensed for Personal Care (Assisted Living). The Assisted Living facility has a separate Memory Care wing with four different floor plans to choose from. The facility is a two-story building that includes a business center, beauty salon, library, game room, theater room, full gym, MedyJet massage bed, arts and crafts room, dog park, and a beautiful courtyard for residents to enjoy year-round. There are also two stand alone electric charging stations (4 chargers) valued at $30,000, that were installed in 2021.
An associate firm is pleased to introduce an Independent Living, Assisted Living, Memory care Facility. Independent Living offers beautiful apartments with all the comforts of home. Located in Northwest Tucson, the uniquely designed custom villas allow residents to age in place with all the comforts of home, all under the backdrop of the beautiful Sonoran Desert. The property has 5 existing Villas and a 1.5 acre lot that is entitled to build an additional 55 Independent Living units. The property is professionally managed and is positioned for substantial growth.Villa 1 – 1.5 Acre lot for additional 55 rooms – Independent Living. Villa 2 – Currently has 16 Assisted Living Rooms. Entitlements allow for future development with Villa 2 being demolished and combined with Villa 1 to build an 55 additional Independent Living units. Villa 3 – 22 rooms – Memory Care Villa 4 – 16 rooms/31 beds – Memory Care Villa 5 – 27 rooms – Assisted Living Villa 6 – 27 rooms – Assisted Living The Villas are all licensed for Memory Care, which is the highest level of care. Under this license, all rooms can operate as either all Assisted Living, all Memory Care, or both. Amenities will include: exercise & wellness centers, full-service beauty salon, activity & media rooms, community computer stations, scenic paths & tranquil vistas, housekeeping & laundry service, beautiful dining areas, chauffeured transportation, and emergency call response system.
An associate firm is pleased to introduce a healthcare licensed Assisted Living Center. This property is currently licensed for 35 bed assisted living center. This residential Senior Assisted Living facility is located in the north end of Kingman, Arizona. The facility is 8,306 square feet and sits on 25,264 square feet of land and provides ample parking for employees and visitors. There is also 2 storage sheds for seasonal items, secondary supplies, and excess land for building expansion or parking. In addition to the 20 resident rooms (35 Beds), the property also consists of a large administration office, a commercial kitchen with dry storage and dishwashing area, central dining / multi-purpose room, Laundry Room with multiple washers and dryers, large Living Room area with comfortable seating, large nurses station with counter tops and cabinets, medical closet, outdoor courtyard and covered patio area.
An associate firm is pleased to introduce the sale of a 40-bed Assisted Living Facility and operating business. Built in 2011 and 2016, the two buildings are approximately 7500 SF each. There is additional land to build a third facility. All rooms have attached bathrooms (toilet and sink). Financial statements for 2021 are available, as is a projected P&L for 2022. The business is $400,000, and the real estate is $2,600,000 ($65,000/bed).
An associate firm is pleased to introduce a 9,106 Sq. Ft. Assisted Living Facility with 22 beds. The property is located in Phoenix. The year built is 1999-2004.
Haven Senior Investments is proud to present a beautiful large facility with high end finishes that opened in 2020. This 10-bed facility is currently at 100% occupancy with a wait list. The city no longer allows zoning approval to residential assisted living homes with 6-10 residents, which effectively constrains future competition. This facility was grand-fathered before the zoning change. There is a cash on cash return of 23% with SBA financing and NOI over $200,000 per year. The business set up to run independently with minimal owner involvement. It is centrally located in the Phoenix valley. It is served by two major freeways, and is only a short drive from the Phoenix airport.
Contact us today regarding off-market Senior Housing Properties including Assisted Living, Memory Care, and Independent Living throughout Arizona.
Are you looking to invest in Arizona Assisted Living and Senior Housing? Click here
Are you looking for an assisted living or senior housing development consultant in Arizona? Click here
Do you need a loan or capital for a senior housing or an assisted living facility and business acquisition in Arizona? Click here
Senior Housing Broker Program for Assisted Living Brokers in Arizona: Click here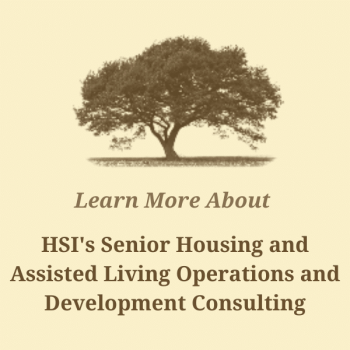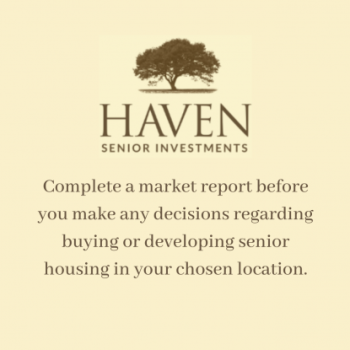 Assisted Living and Senior Housing Facilities For Sale
When you need assistance, please fill in this form and within 24 hours a representative will be in touch with you. Your information is held in strict confidence and is never sold to a third party. We look forward to serving you.