SBA 504 & 7(a) Loans for Senior Housing and Assisted Living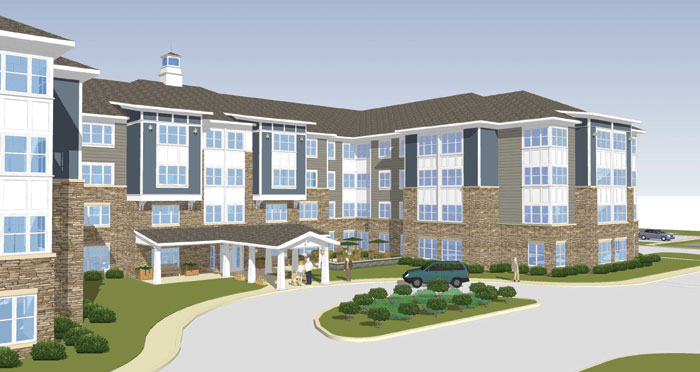 SBA 504 & 7(a) Loans for Senior Housing and Assisted Living Properties
To be considered for Certified Development Company(CDC)/504 loan, applicants must meet these eligibility requirements:
Operate as a for-profit company.
Do business (or propose to) in the United States or its possessions.
Has a tangible net worth less than $15 million and an average net income less than $5.0 million after taxes for the preceding two years.
Loans cannot be made to businesses engaged in speculation or investment in rental real estate.
Be an eligible type of business. While the vast majority of businesses are eligible for financial assistance from the SBA, some are not. Check this list of eligible and ineligible types of businesses to see if your company qualifies.
Under the 504 Program, plan to use proceeds for an approved purpose. CDC/504 loan proceeds may be used for the financing of fixed assets like real estate or equipment. This list explains Eligible and Ineligible Use of Proceeds.
Not have funds available from other sources. SBA does not extend financial assistance to businesses when the financial strength of the individual owners or the company itself is sufficient to provide all or part of the financing. Both business and personal financial resources are reviewed as part of the eligibility criteria. If these resources are found to be excessive, the business will be required to use those resources in lieu of part or all of the requested loan proceeds.
Ability to repay the loan on time from the projected operating cash flow of the business
Good character. SBA obtains a "Statement of Personal History" from the principals of each applicant firm to determine if they have historically shown the willingness and ability to pay their debts and whether they have abided by the laws of their community.
Relevant management expertise.
Feasible business plan.
The 7(a) loan program serves as the SBA's primary business loan program to help qualified small businesses obtain financing with or without real estate.
The following are also requirements from most SBA Lender Banks:
Licensing will need to be reserved for, applications and character pre-screen approvals prior to any closing.
15% down as it is special use.
Experience, and or professional designations
If a startup, and no prior experience running/owning this type of business needs mitigation.
Did they have a key Management role at an existing employer for some time?
Key employee?
Possible for seller stay on for up to 12 months in advisory capacity?
Construction: Special need special costs, and special LIQUIDITY requirements.
Income: Percentage of income broken down as paid by client personally/how, and % of insurance, Social Service, State Aide as applicable.
Patient to Care Giver Ratios with state intel.
Strong Business model and narrative.
Projections on all types transactions with all the business and income justifications and measurements.
To be considered for Certified Development Company(CDC)/504 loan, applicants must meet these eligibility requirements:
Typical uses are for:
Start-up companies and franchises
Business acquisitions
Business expansions
Refinancing of current business debt
Loan proceeds can include:
working capital costs
furniture and fixtures
machinery and equipment
leasehold improvements
land and building
closing costs
debt refinancing
Loan maturity is up to 10 years for leased locations and up to 25 years if real estate is included. Loans are fully amortized and do not have any balloons or calls. Interest rates are extremely competitive.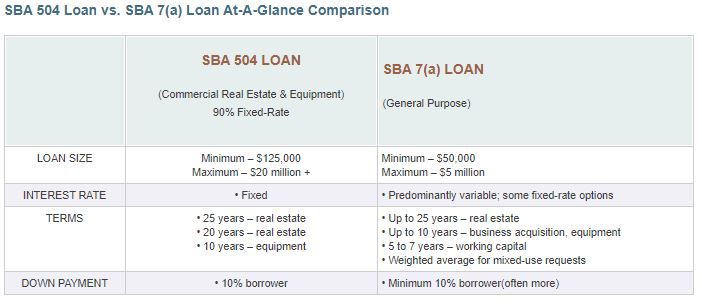 When you need assistance, please fill in this form and within 24 hours a representative will be in touch with you. Your information is held in strict confidence and is never sold to a third party. We look forward to serving you.