HUD 223 Refinance Calculator for Nursing Homes, Multi-Family, Assisted Living and Healthcare Properties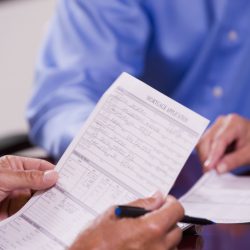 The HUD 223 (a)(7) loan is exclusively for the refinancing of existing HUD debt on multifamily, nursing homes, assisted living, seniors housing, and healthcare properties. This can reduce the interest rate, increase the amortization, and subsequently improve property cash flow while reducing the cost of debt service. In the eyes of HUD, this will significantly reduce the chance of loan default. Incredibly, the new loan can even absorb the costs of a prepayment penalty. As a result, you don't have to wait 10 years to refinance if there is substantial downward pressure on treasury yields (as there has been over the last several years).
You may be able to save thousands of dollars a month by refinancing your HUD 223(a)7 Seniors Housing, Assisted Living, Multi-Family or Healthcare Debt. Enter your information below and then let one of our advisors facilitate the process for you.
Reach out to us so that we can help you refinance your HUD senior housing debt.