1031 and 1031 DST Exchange for Senior Housing
A 1031 and 1031 DST Exchange is a tax-deferred vehicle that allows individuals to invest profits from one real estate investment into another "like-kind" investment before paying taxes on the capital gains. A 1031 Exchange does not eliminate the need to pay taxes; it simply defers payment until the investor decides to hold all gains, rather than reinvesting them.
Senior housing properties are an investment that some investors choose as a replacement property for a 1031 exchange. As the baby boomer generation transitions to senior living facilities, the demand for senior housing continues to increase. This expanding and under-served market has become a growing area for investment, attracting the attention of many investors. Before investing in senior living facilities, it's important to understand your options and what possibilities may suit your financial and investment goals.
The term 'senior housing' encompasses housing communities designed for individuals aged 65 and above on a long-term basis. While senior care facilities like skilled nursing homes are sometimes included in this classification, they have distinct definitions. It's crucial to grasp these specialties and distinctions before considering an investment in either type of facility.
Here are various facilities falling under "Senior Housing." Their range in care levels significantly impacts property valuation.
Independent Living
Assisted Living
Memory Care
Skilled Nursing
Given the direct link between operations and real estate, a seasoned acquisition team in senior housing real estate is essential. Comprehending the operational aspect is pivotal for making informed investment decisions. Haven Senior Investments is a seasoned team of senior living professionals.
Advantages of Investing in Senior Housing

Venturing into senior living facilities opens doors to a market abundant with growth prospects and advantages, such as:
Growing Demand: According to the 2020 U.S. Census, the population aged 65 and above surged by over a third in the past decade, with continued expansion projected. This points to a sustained escalation in demand for senior housing.
Resilient Investment: Senior housing maintains its resilience due to the consistent demand for senior healthcare services, even amid economic shifts.
Diverse Investment Avenues: Numerous properties within the senior living sector align with 1031 exchange requisites, providing versatile investment options.
Challenges in Senior Housing Investment

However, investing in senior living facilities comes with distinctive challenges that can impact your actual returns, including:
Inevitable Turnover: Vacancies in facilities can lead to delays in finding new tenants due to age and financial prerequisites. This gap can lead to occupancy shortfalls, affecting net operating income.
Regulatory Uncertainty: The COVID-19 crisis exposed vulnerabilities in senior care systems, possibly prompting legislative changes or extra expenses that could adversely affect net income.
Mitigating Risks and Investment Approach

When investing in senior housing, consider the following steps:
Understand Investment Risk: Comprehend potential risks, like lawsuits, staff turnover, and regulatory changes. While risks exist, strategic investments can help navigate them effectively.
Select an Experienced Operator: An adept operator is crucial for maintaining compliance, staffing, and attracting customers. An experienced operator is indicative of investment quality.
Explore 1031 Exchange Opportunities: If integrating senior living in a 1031 exchange, ensure criteria alignment, identify properties within 45 days, and close within 180 days for tax deferment.
To ensure a successful investment, rely on a seasoned operational team and a trustworthy management approach.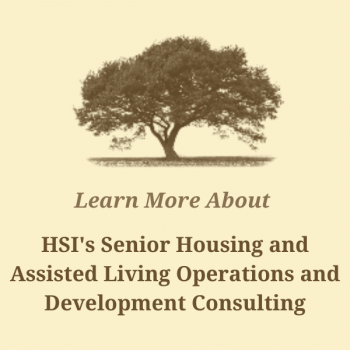 When you need assistance, please fill in this form and within 24 hours a representative will be in touch with you. Your information is held in strict confidence and is never sold to a third party. We look forward to serving you.